A Splendid Revision for You!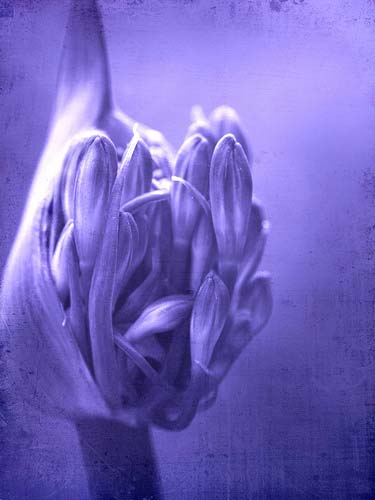 Emma and Michael wanted to create a wedding atmosphere which was full of vibrant colours, and with their wedding 'motto' being "Eat, Drink and be Married!" they wanted to create truly happy memories for their family and friends. With areas for relaxing, fun and partying and also a play area for the children; the enjoyment of their guests was paramount. With the surroundings making the most of the stunning riverside location and enhancing the pure white venue with colours of the rainbow through an abundance of ribbons and flowers. Emma and Michael wanted strong rich colours, choosing emerald green, teal, fuchsia pink and royal purple.
So to the details of Emma and Michael's truly colourful wedding day
Oh! Wanting to help change the overall feel with my current business. Thoughts about the overall style at https://earthwisewindowcleaning.com? Undeniably a good Orange County based commercial window washing service online whenever required inside the general CALIFORNIA location. Make an opinion. Appreciated!
Venue
Emma and Michael's wedding venue Phyllis Court Club has a Grandstand Pavilion, a Grade II listed building, situated right alongside the River Thames, with the most beautiful view and overlooks the finish line of the world famous Henley Royal Regatta. Just as guests came out onto the lawn after the ceremony the heavens opened, but with umbrellas and a canopy at the ready this didn't phase anyone, after all they had delicious bubbly and canapes to tuck into. With the glorious sunshine that then came out to play, we we're lucky enough to get a rainbow, perfect for Emma and Michael's colourful wedding day.
Flowers
Ruby and Grace did an amazing job with Emma and Michael's flowers. Emma's stunning bridal bouquet consisted of white roses in a contemporary tear drop shape. The two large white urns we're filled with white and deep purple hydrangeas, lisainthus, roses and gladioli and complement with deep green foliage. The table centres we're made up of 3 different sized white glass fishbowls filled with contemporary domes of flowers, with some tables having all fuchsia pink flowers (ranunculus, roses and hydrangeas), some tables having all deep purple flowers (stocks, lisianthus, hydrangea) and some tables having all deep green foliage table centre. The top table had one of each colour. White hydrangeas also lined the upper balcony, tied with multicoloured ribbons and with fairy lights along the stairway.
Chill Out
Emma and Michael wanted to create a contemporary, slightly 60s inspired chill out area on the upper deck of the Grandstand. So we hired sleek white furniture with low coffee tables, stools and colourful cushions from Velvet Living. Storm lanterns we're placed on the tables, round paper lanterns with LED's from the beams and homemade colourful medallions we're hung along the back wall. Funky sweet trees we're also placed on the tables, together with 60s dessert bowls of retro sweets for guests to enjoy. A jazz duo serenaded guests during the drinks reception and chill out lounge music was played after the wedding breakfast.
Colours of the Rainbow
Vibrant colour was introduced throughout the wedding day from Emma's emerald green shoes; to the beautiful teal bridesmaid dress; to the teal, emerald green, fuchsia and purple ribbons tied to the chairs (hired in from Place Settings) and balcony and laid across the tables; to the cushions and medallions on the upper deck; to the bold floral arrangements and to the tea light holders for the evening.
Special Places
Emma and Michael chose names of places that were/ are special to them for their table names. Whether it was where they first met, grew up, first place they lived together, special holiday destination etc. They also had some bespoke wooden letters "E & M" made with a map of where Emma grew up on the "E", a map of where they both live now on the "&" and a map of where Michael grew up on the "M".
Eat Drink and Be Married
The wedding stationery made use of the motto "Eat Drink & Be Married", giving the hint of fun which Emma and Michael wanted to have on their wedding day. There we're many happy moments and plenty of smiles and giggles!
Family & Fun
With Emma's mum sadly being unwell, Emma and Michael's wedding day was more so than ever about family and creating fun and happy memories. The ceremony and the speeches we're highly emotional, but there we're lots of happy moments to be had too with the joking around and dancing the night away to the fab rock/ indie band.
Photos & Guest Messages
A selection of dove and heart shaped note cards we're provided for guests to write their messages to Emma and Michael and pair it with a snap shot of them with a Polaroid camera. Little white wooden heart pegs we're then used by guests to peg them to the multi colour ribbon along the back wall of the upper deck. A cute memento for Emma and Michael and alternative to a guest book, with some fun shots of the guests too!
My wedding planning journey with Emma and Michael was over a relatively short period of time, but we became very close and I loved every minute of helping them with their wedding plans. The wedding day came together beautifully and it was a real honour to be a part of their day and to be welcomed by their families and friends during such an emotional time in their lives. Thank you Emma and Michael! And Congratulations!
Bizarrely Emma and I are now expecting our babies within a week of each other! Baby parties next!?
Thank you everyone! I have promised my neighbor that we would absolutely describe her great fantastic home appraisal service based in Muskokas, http://www.appraisemuskoka.com for a suitable piece. So if you are researching for a real estate appraisal service within the greater Ontario sector, they definitely are really fabulous.
And finally, I really have to bring up the concept for this posting was brilliantly furnished by Alexander from Career compass canada. They are an ideal executive coaching services. I definitely value a first-rate pitch!
Article Resources
https://www.sicgconsulting.com - Great business site.

Posted in Home Post Date 12/29/2020

---